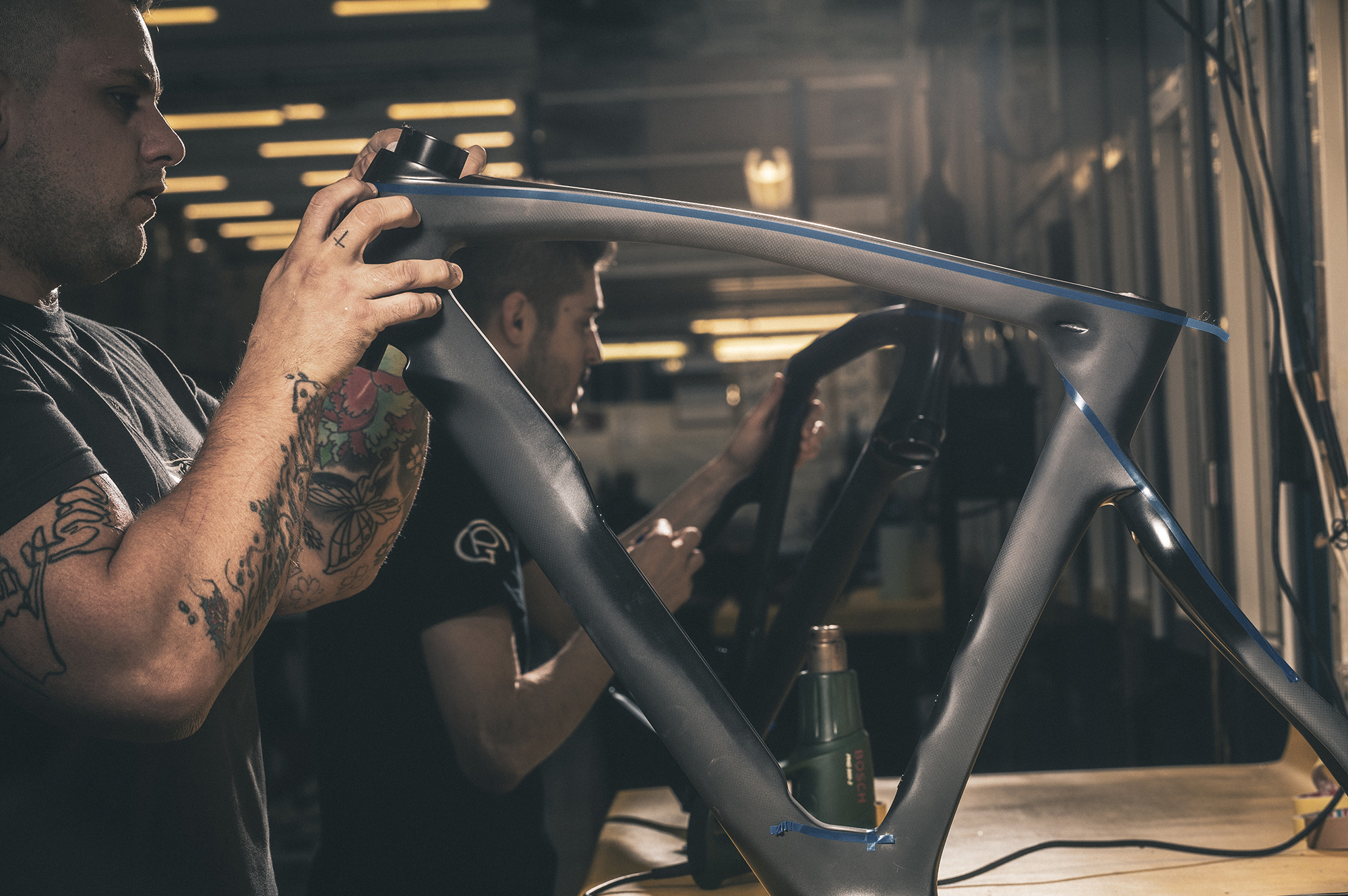 Pinarello Prince Disk Ultegra
The 2021 Pinarello Prince Disk Ultegra sets the standard for performance and comfort on mid-range endurance bikes.
---
Product Description
Fausto Pinarello was famous for saying that the Pinarello Dogma F10 had no intentions of releasing a disc-brake model of their World Tour-winning superbike. Less than a year later, Pinarello released the F10 Disk, which offered the same legendary performance with the added reliability of disc brakes. Since bringing disk brakes to the Prince line in 2020, the Pinarello prince has taken the brand line by storm. The new 2021 Prince offers the same great performance with easier to use sizing and a bit more relaxed reach and stack height. With a raised height of about 1 cm the new Prince will allow you to take your favorite bike out comfortably for even longer!
Prince Disk starts with Toray T700 carbon, the same carbon weave found on the rim brake model. It shares many similarities with the Dogma F10, down to the front is the Pinarello Onda fork, updated with the characteristic fork flaps first found on the Pinarello Bolide. The downtube receives an updated Flatback profile to come much closer to the Dogma as well, with the tubes further optimized for aerodynamics around water bottles. The downtube also receives their E-Link design that places Shimano Di2 junction boxes in the downtube to be easily-accessible.
In addition to the updated geometry the new Pinarello Prince with Ultegra comes in three new color ways in addition to the always stealthy Black on Black. Few other bikes can meet the performance of the 2021 Prince coupled with the Ultregra mechanical group while offering the geometry to last all day, still while setting new PRs.
The 2021 Pinarello Prince Disk Ultegra road bike starts with the updated frame and fork, and pair it to a Shimano Ultegra mechanical drivetrain with 50-34t chainrings and an Ultegra 11-28t cassette. Fulcrum Racing 500 wheels match up to a MOST Aero handlebar and stem. A LYNC AIR saddle completes the kit.
The Prince Disk is available in a class-leading eleven sizes (43 cm-60 cm), and in Red, Black on Black, Blue Steel, and White colorways.
Have any questions about the 2021 Pinarello Prince Disk Ultegra road bike? Give us a call during business hours, or send us an email any time to info@contenderbicycles.com
Geometry
| | | | | | | | | | | | | | |
| --- | --- | --- | --- | --- | --- | --- | --- | --- | --- | --- | --- | --- | --- |
| CC | CF | L | I | A[0] | B[0] | F | P | T | D | R | G | REACH | STACK |
| 430 | 425 | 505 | 115 | 74,50 | 71,00 | 569 | 408 | 106 | 67 | 52 | 373 | 356 | 513 |
| 460 | 440 | 515 | 125 | 74,25 | 71,75 | 572 | 408 | 108 | 72 | 52 | 373 | 364 | 523 |
| 490 | 470 | 525 | 135 | 74,00 | 72,25 | 577 | 408 | 116 | 72 | 52 | 373 | 370 | 532 |
| 515 | 495 | 535 | 144 | 73,75 | 72,75 | 576 | 408 | 124 | 72 | 47 | 373 | 376 | 543 |
| 530 | 510 | 545 | 150,5 | 73,50 | 72,75 | 584 | 408 | 135 | 72 | 47 | 373 | 380 | 554 |
| 545 | 525 | 557 | 157 | 73,25 | 73,00 | 591 | 410 | 151 | 72 | 47 | 373 | 385 | 570 |
| 560 | 540 | 565 | 161 | 73,25 | 73,00 | 599 | 410 | 168 | 72 | 47 | 373 | 388 | 586 |
| 580 | 560 | 580 | 172 | 72,75 | 73,25 | 607 | 410 | 193 | 67 | 47 | 373 | 392 | 606 |
| 600 | 590 | 600 | 180 | 72,50 | 73,25 | 624 | 410 | 231 | 67 | 47 | 373 | 398 | 642 |
---
Request Info
Pinarello Prince Disk Ultegra
Online Enquiries
Phone: 801.364.0344
Locations
Salt Lake City
989 East 900 South, Salt Lake City, UT 84105, USA
Phone: (801) 364-0344
MON-FRI: 9am to 7pm
SATURDAY: 9am to 6pm
SUNDAY: Closed
Park City
1352 White Pine Canyon Road Park City, UT 84060
Phone: (435) 214-7287
TUE-FRI: 10am to 6pm
SATURDAY: 10am to 5pm
SUN & MON: Closed